Years ago there were very few weddings held at St Ives Parish Church in Cornwall. That's all changed; this jewel of wedding ceremony locations in St Ives is now under the stewardship of the amazing father Andrew Gough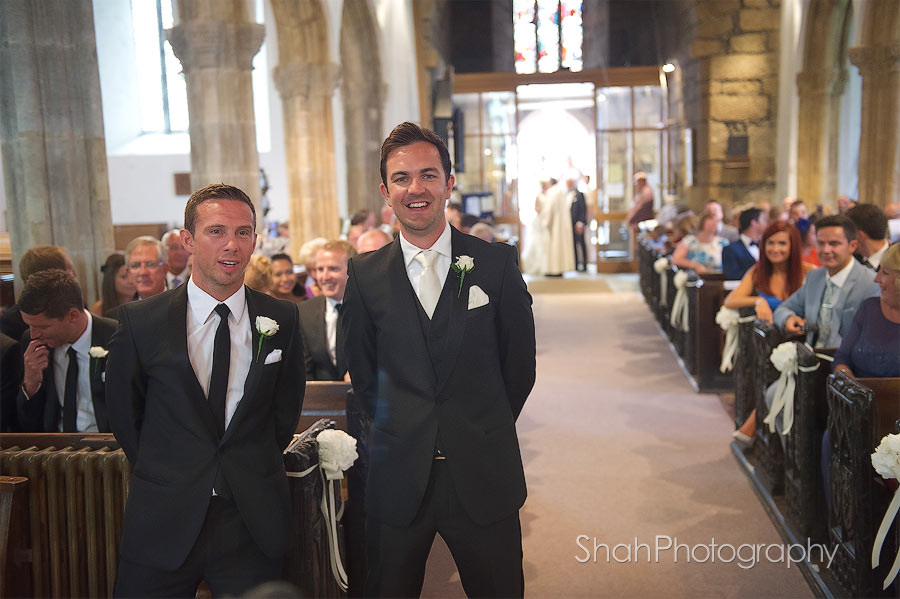 It used to amaze me how few weddings took place in this fantastic church located in the centre of one of the most favoured holiday destinations in the world and a hugely popular destination wedding location. Thank god for sending us Father Andrew Gough who is quite simply the most wonderful ambassador for religion. His enthusiasm for weddings is totally infectious and creates the most wonderful atmosphere for every wedding he officiates at. He really does spread the love and wants the wedding to be a wonderful experience for everyone. It certainly works; so many brides, grooms, family and friends comment on what an absolute star he is.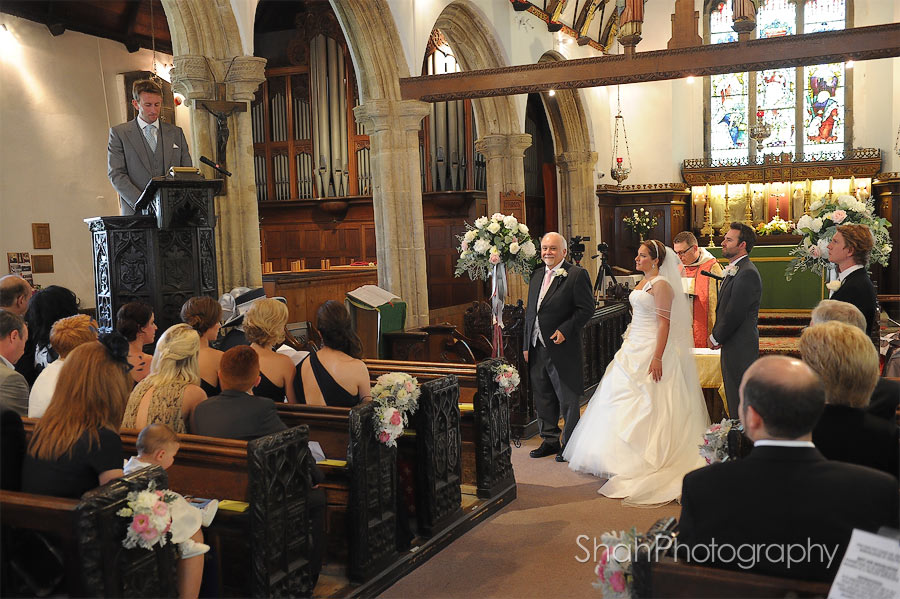 Before he took over at the church there were only about 4 or 5 weddings a year held there, sometimes less. Now I'm thrilled to say that's up to 30 a year. So if you would like to get married in church at St Ives a visit to the church is a must and a chat with Father Gough will give you the chance to see for yourselves what a great guy he is.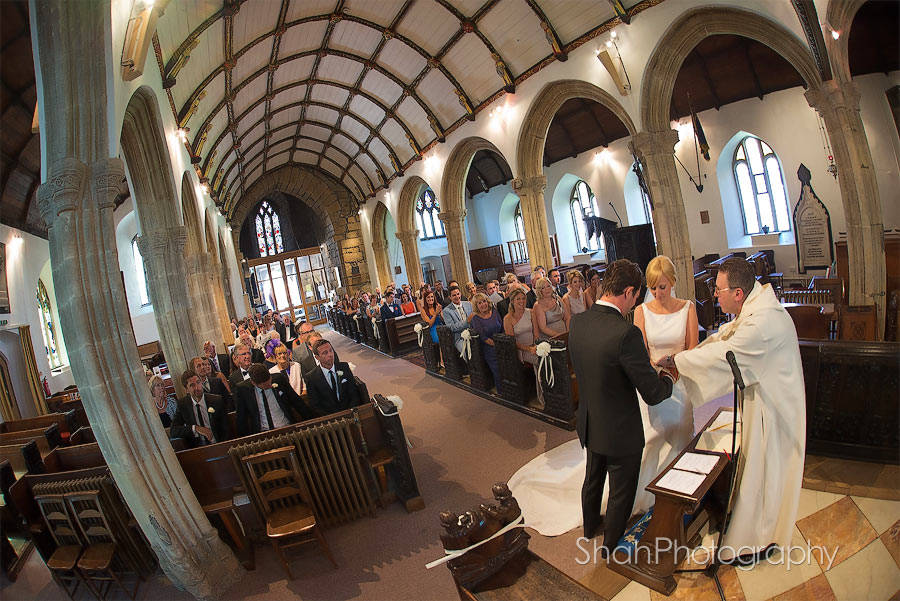 The Parish Church is stunning, the alter gorgeous and from a photographers point of view is spacious. Father Gough allows photographers to do what they want; photographers please make sure you do treat this trust with respect.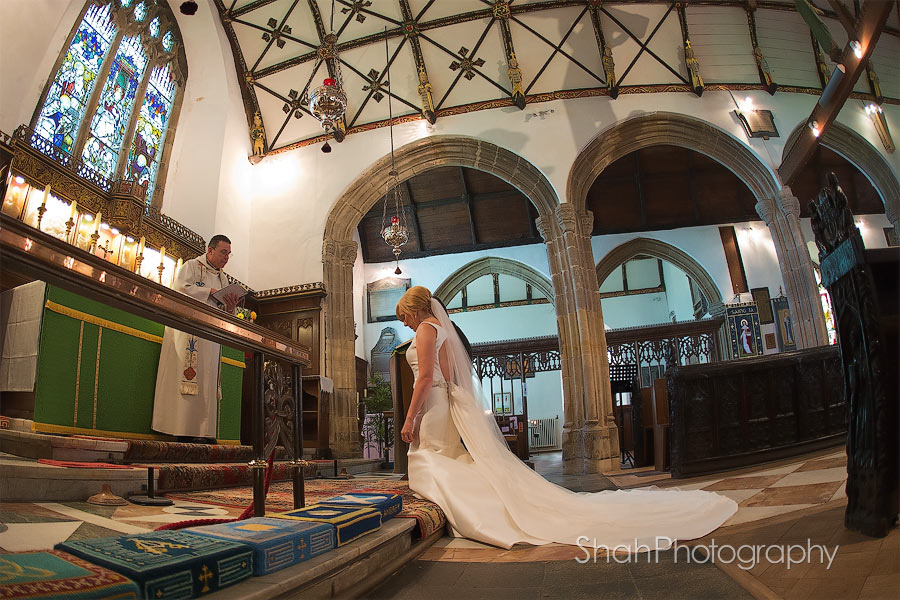 I've put a few shots in the church from some weddings I've photographed there in this post which I hope will give couples considering a church wedding at St Ives a feel for weddings at this gorgeous church.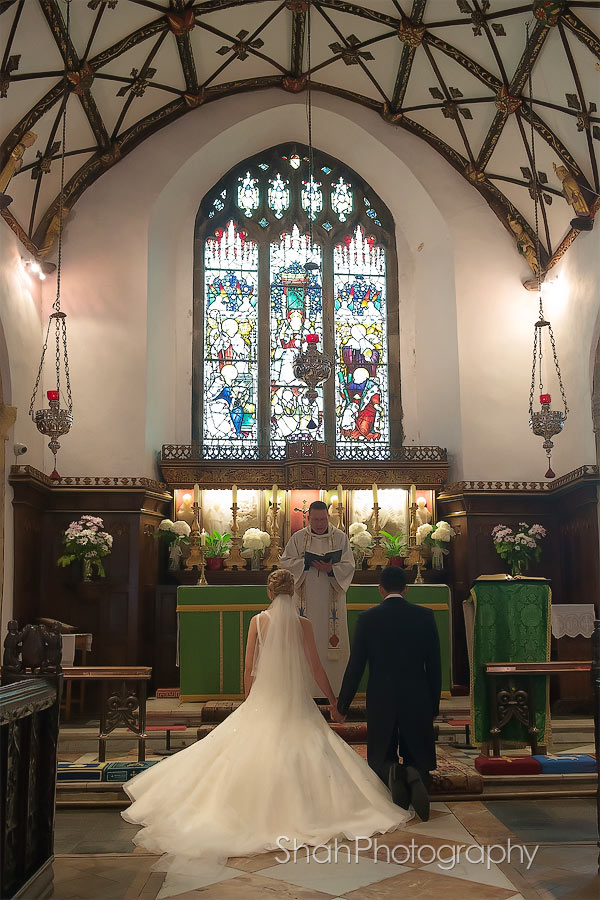 The moment the bride starts to walk down the aisle is hugely emotional for her and her escort; bride's father's burst with pride as they make their way to where his baby girl will say I do.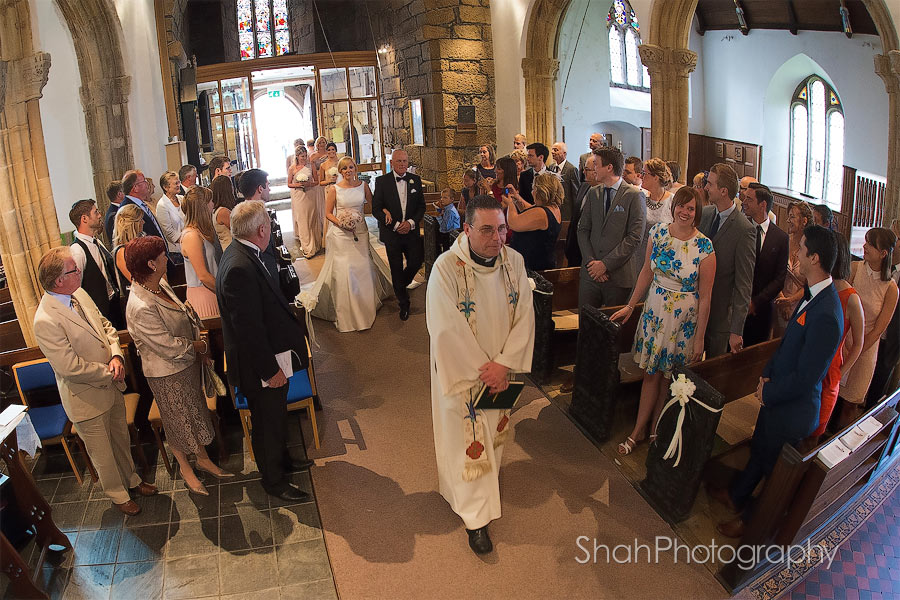 Weddings at St Ives are such special ocassions due to its location in the town centre. You can guarantee that if the weather is good there'll be a large crowd gathered for the bride's arrival, which adds to the excitement of the occasion.
Very often people will return to see the bride and her new husband come out of the church.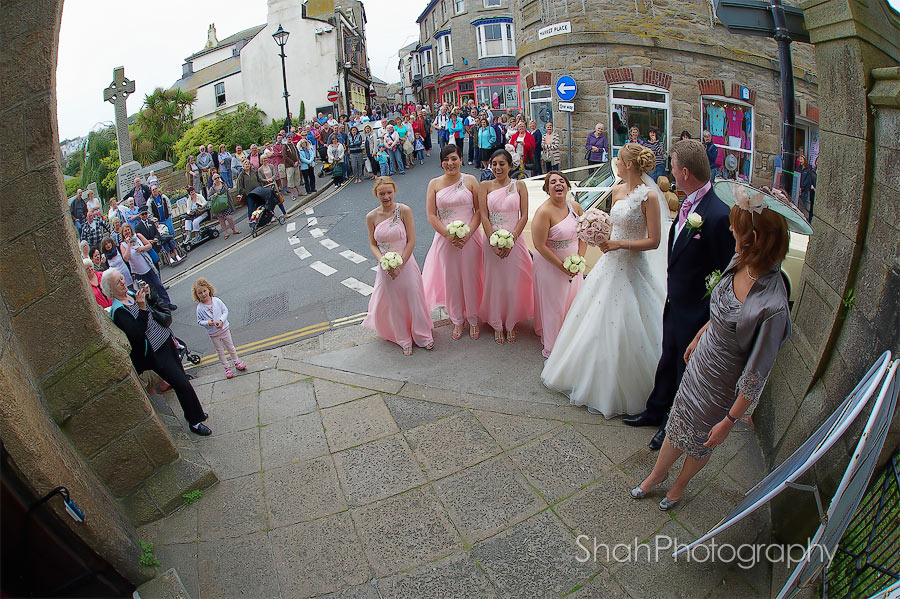 Apart from being fabulous inside with a very special feeling of peacefulness, St Ives Parish Church has a spacious garden which overlooks St Ives Bay and St Ives harbour; super cool backdrops for group wedding photos for those couples who want them. All in all for church weddings in Cornwall St Ives Parish Church is a must see and I look forward to photographing my next wedding there.