While brides get ready (normally the final stages) there are many photo ops like this one of Lucy - hope you like this shot.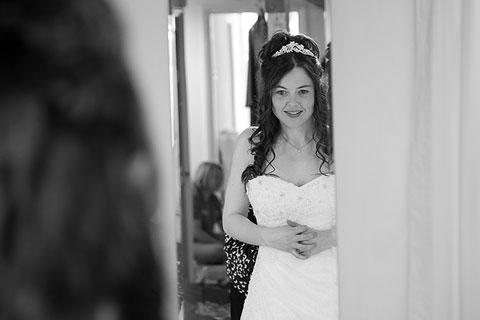 It's a great time to get brides and their bridemaids used to having me around - let's face it I'm normally at weddings through to the first dance; getting used to ignoring me and my camera is the perfect way for me to blend into the background and capture the magic of your wedding day without turning it into a photo shoot.

Black & White photographs are included...