Wedding at Rock and Padstow - Lorna and Stephen get married in Cornwall. I met the groom and his best man and friends in Padstow prior to catching a ferry across to Rock.
The wedding took place at St Michaels Church Porthilly a small intimate church, perhaps even a chapel, where I have photographed several weddings and it offers challenges for photographers as it's quite small so during the wedding ceremony photographers have to be careful where they position themselves in order to give a good photography coverage of the ceremony.
There's a place called Pityme nearby and I couldn't resist the shot of Stephen, who has a great sense of humour, with the sign on the roof of the taxi which took us to the church.
Photographing weddings like this is great fun; we returned to Padstow by ferry stopping off for some beach photographs. Beach wedding photographs were on their wish list so I am glad Cornwall provided great weather for this part of their wedding day.
Padstow harbour made a great backdrop for some of their photos; it's a harbour which normally has some beautiful boats which are quite unique in Cornwall especially from a photographers point of view.
For this wedding an album was not required; Lorna and Stephen want their wedding photographs on disk
The day finished with a wedding meal at Pescadou which is a fabulous restaurant overlooking Padstow harbour. A fun wedding in Cornwall; here are a few taster photos.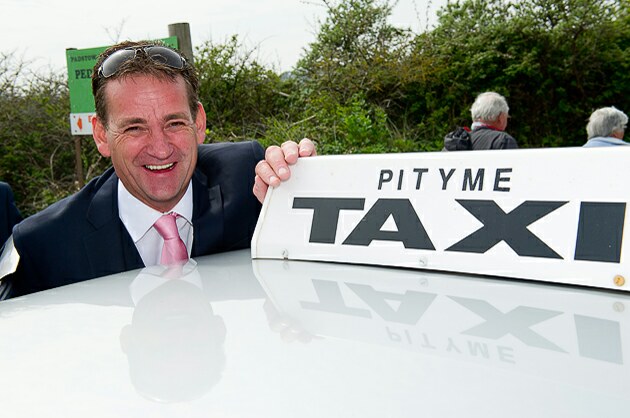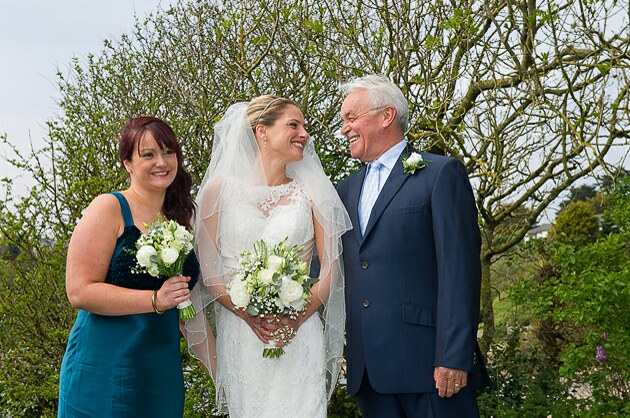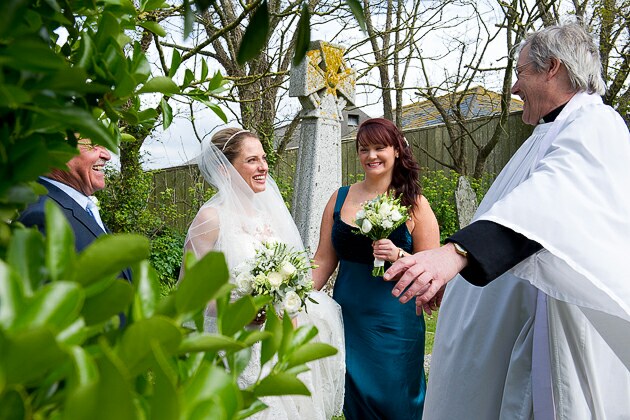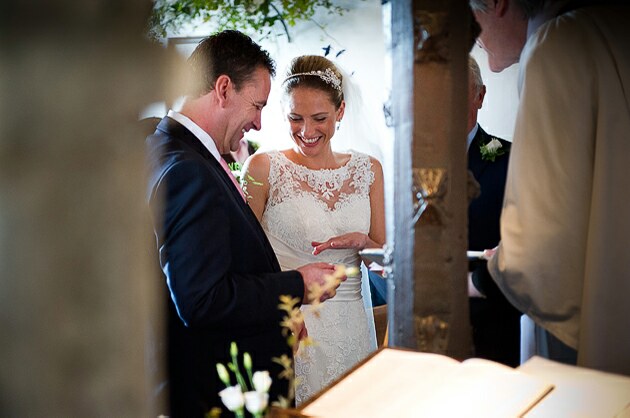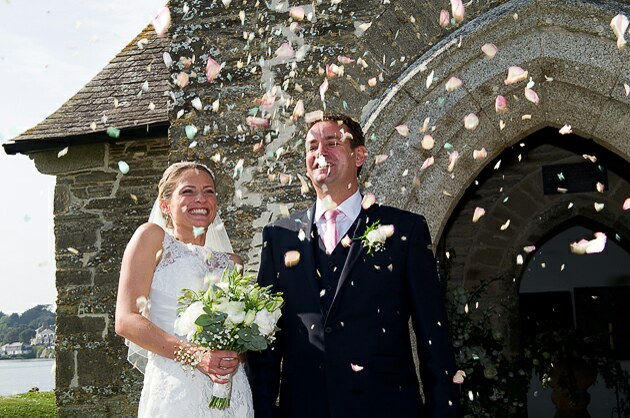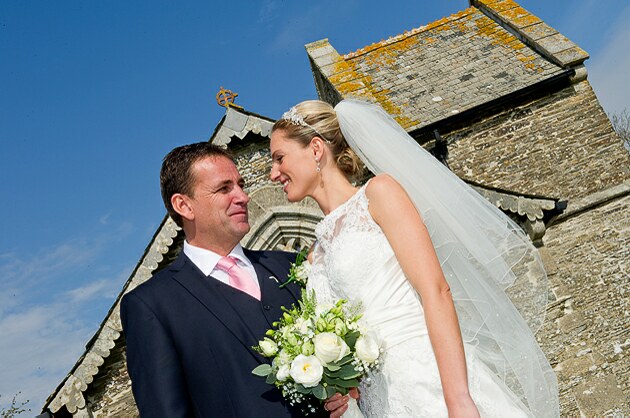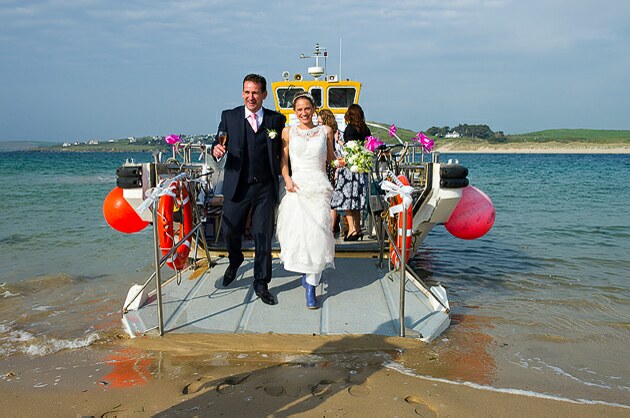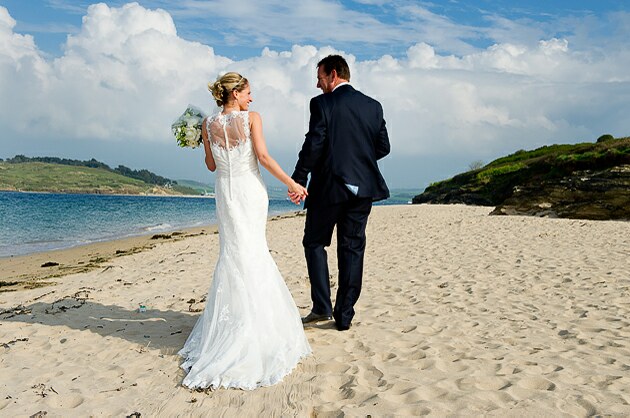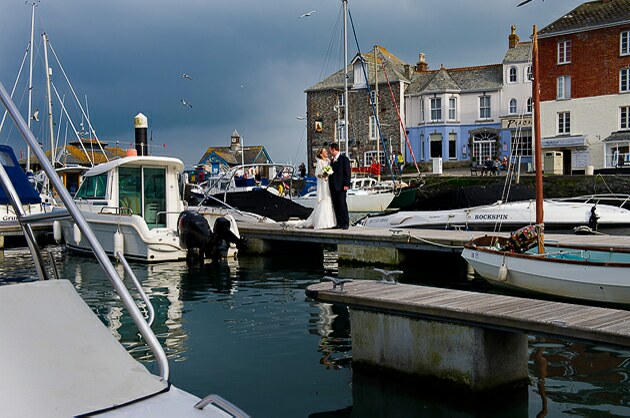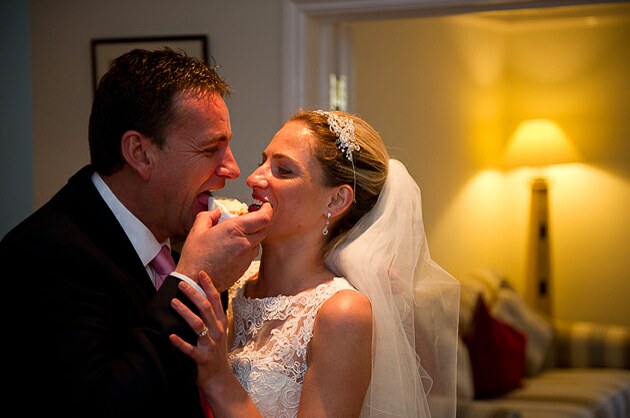 Photographers in Cornwall, Shah Photography's photographer Pervaiz Shah for your wedding photography at Padstow, wedding photographer Rock. Cornwall Photographer photographs weddings throughout Cornwall, Devon, Somerset and London.
If you are getting married in Cornwall you're welcome to have a look at the galleries to see the sort of thing I can do for you. I also provide coverage for weddings outside Cornwall so please feel to get in touch to have a chat about your wedding photography.
Other weddings will be added to this section of the website in due course so do come back.