Black and White photography for weddings continues to be very popular with my brides and grooms and introduces a completely different feel to an image. In the days of using film photographers didn't have the convenience that digital cameras have brought to wedding photographers.
Photographers are now able to capture photographs in colour and convert the colour images to black and white. However, as with all digital photography processes there are many ways to accomplish this and results may vary dramatically.
When looking around the web have a look at portfolios that have black and white imagery, you'll find huge differences; many photographers take the easy option of a one click process. However, black and white imagery has to be processed on an image by image basis to get the very best results.
With the advent of programs like instagram many people assume that image processing, including conversion to black and white, is a one click process and photographers simply press a button and pick the effect that looks right. Over the years I have spoken with many photographers who play with the images and try different effects who are envious that I can visualise how finished images are going to work.
When looking at a scene in I can visualise how it will look in black and white or whether a slight amount of toning will work better. I then create what I see in my mind's eye; as a photographer I have a huge array of digital tools available to transform images into what I want and create imagery that my couples will like.
I remember taking this shot; the scene was not very interesting in colour but in black and white it takes on a whole different feel. Thought you might like to see both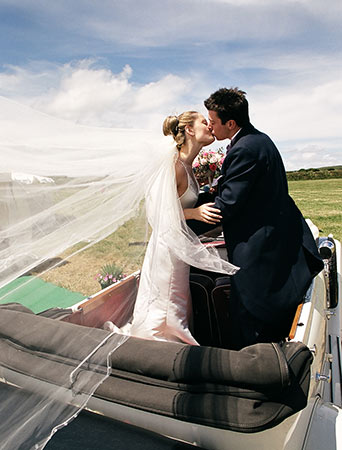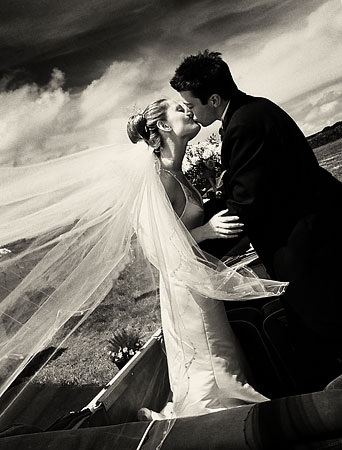 The black and white version of the photograph took much time to achieve the look and feel I wanted to create.
Many images look amazing in black and white when processed well but sadly in order to keep cost down many photographers simply apply an action that will automatically process the photo files so every image is converted into black and white with identical image processing settings - not the way to do it.