Nikita and Adam chose Tregenna Castle to get married in Cornwall as they have spent many holidays at St Ives over the years. Their guests had made the journey down to join in the celebrations from the midlands. Arriving at Tregenna to get some shots before their wedding ceremony I think this shot of the groom with his future father in law is one for the family archives.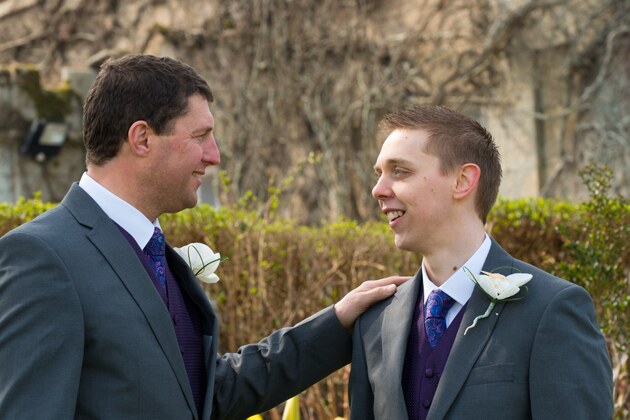 Nikita chose Wedding Flowers in Cornwall as here florist with vibrant colours to compiment her colour theme of the day.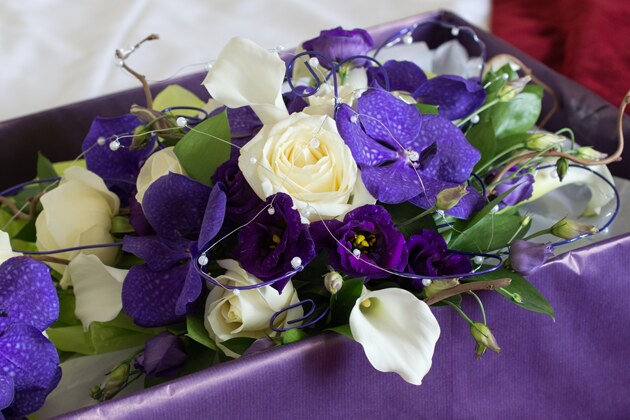 Before the ceremony is always an ideal time to get some impromptu photographs of the girls; the bride, bridesmaids and bride's mother. I have to say this bride was very relaxed; her bridesmaids were more nervous than she was.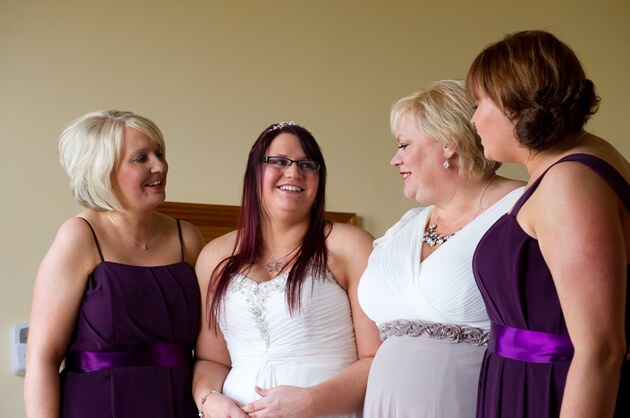 The groom looking relaxed with the wonderful backdrop of Tregenna's unique frontage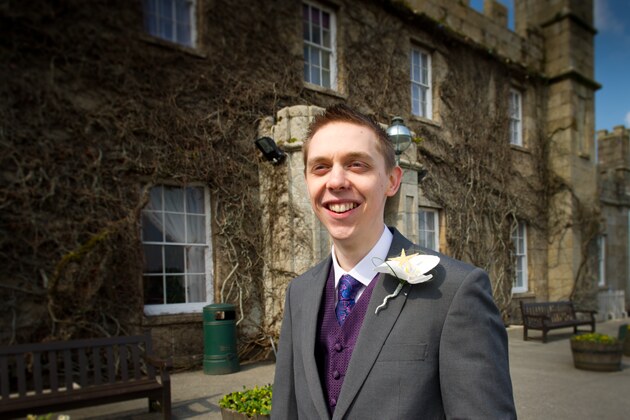 In complete contrast - overcome with emotion the groom is reassured by his bestman who makes sure he's ok. The groom's mum on the left is also very emotional, let's face it the wedding ceremony is what a wedding is all about - the culmination of so much preparation.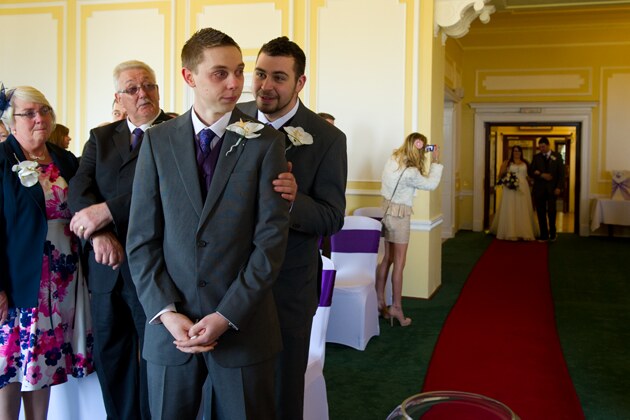 The majority of couples I have the pleasure of photographing do not feel comfortable infront of a camera and prefer this type of shot - impromptu, reportage, photojournalistic or whatever you like to call this style of photograph.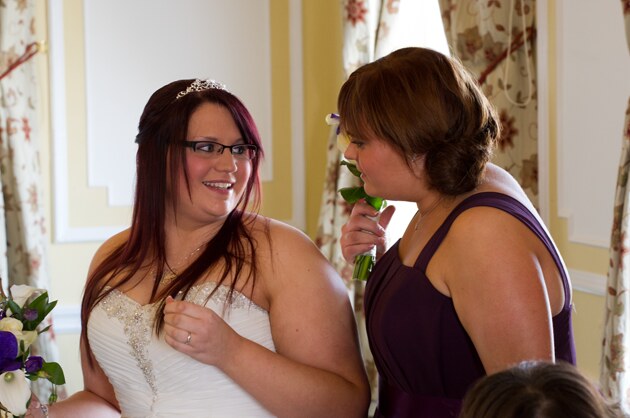 There's definitely a look of relief on Adam's face after the excitement of the wedding ceremony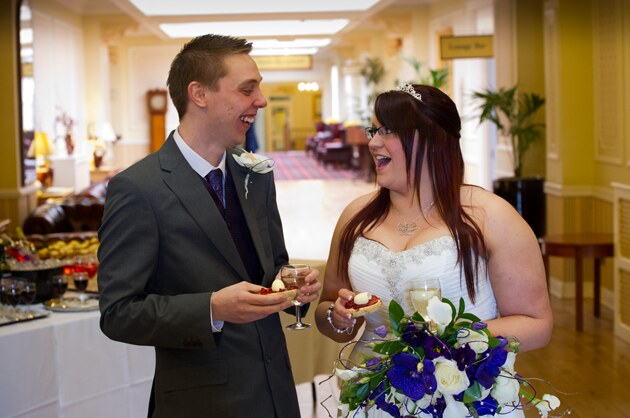 Who said never work with children, the source of such joy.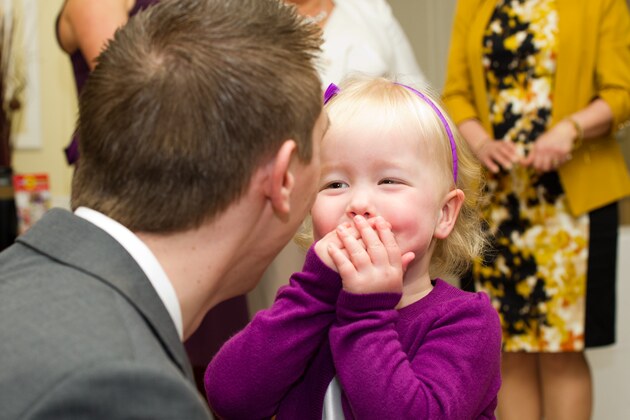 It was cold for this wedding, very cold but it didn't deter Nikita from beach photographs. We took a trip down to the ever popular Porthminster beach a jewel of a Cornish beach. Got some great close ups of the newly weds as they enjoyed this time together.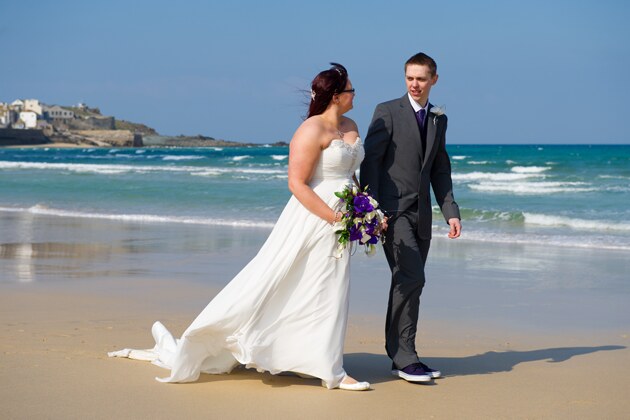 Being complimented by the groom during his speech - thank you for your kind words Adam, very much appreciated.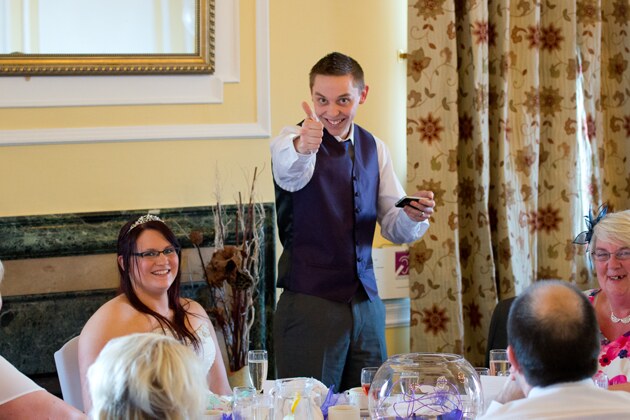 The sun was low after the wedding breakfast - such beautiful light in which to photograph the bride and her bridesmaids amidst a fabulous sea view backdrop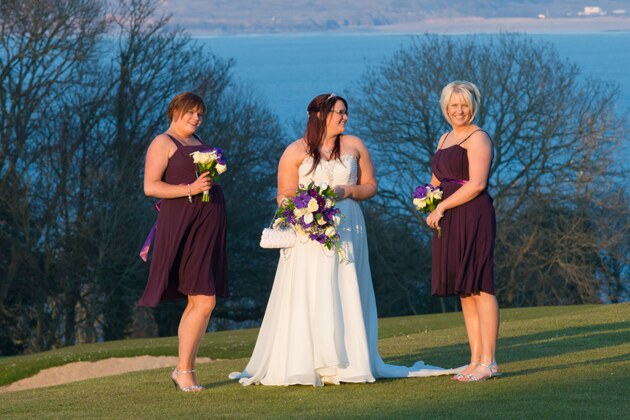 Loving the warmth of the light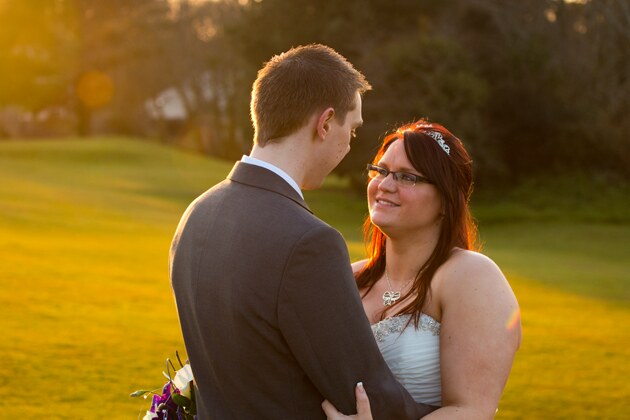 Totally unaware this photo was being taken - Tregenna has so many amazing locations I'm always spoilt for choice. It didn't seem that long ago that we were doing a pre wedding photo shoot. Time flies by too quickly.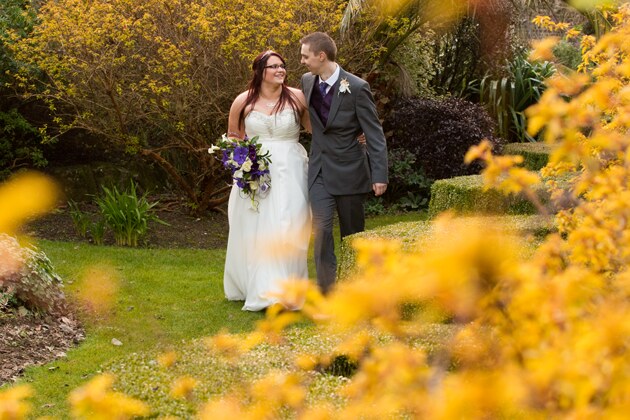 The end of a perfect day for Nikita and Adam, a wonderful bride and groom, enjoying their first dance together as man and wife.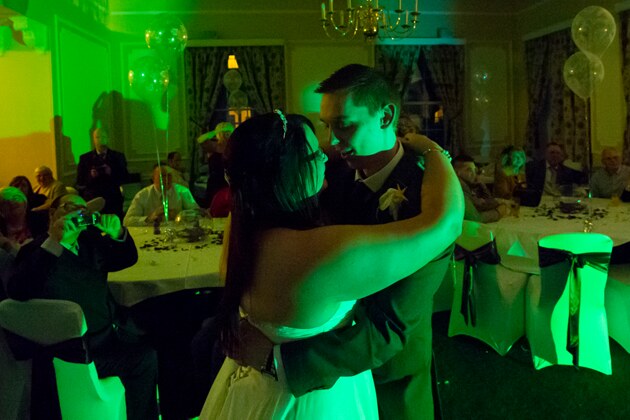 This was such a lovely wedding to photograph and the time flew by for me; I thoroughly enjoyed documenting Nikita and Adam's special day at the beautiful Tregenna Castle here in Cornwall.
Nikita and Adam, you're lovely people and I wish you all the very best for your future life together - I hope you like these teasers of your special day and will be in touch once your online gallery is ready to view.